Business Law
Business Law is a common name for the specialty area of law that is actually referred to as Commercial Law. The term Business Law describes and encompasses the large body laws governing business entities, practices and transactions. Recently a majority of this body of laws has been codified into the Uniform Commercial Code (UCC), which has been adopted in most part by every state. Business Law covers all aspects of legally setting up, preparing legal documents for, and protecting and representing your business and your business operations.
If you own any type of business, from a small home-based operation, a web-based or other Internet business, to a Limited Liability Company (LLC) or a Corporation, you absolutely must have a qualified business lawyer to oversee all the legal aspects of your business. From forming your corporation or other legal entity, to contracts, to non-compete and non-disclosure agreements, you must have a qualified business lawyer handle your legal affairs to make sure you are properly set up and protected.
Michigan Lawyers & Attorneys will be happy to advise you on which type of business entity to establish for your specific business and to handle the process of forming any type of entity, from a sole proprietorship or partnership, to a corporation or LLC in the state of Michigan.
Corporate Formation
Should you form a corporation and stay as a C Corporation, convert it to an S Corporation or set up as an LLC? Which type of business formation is right for you? This is where you need expert legal, accounting and taxation advice to decide what is best for your particular business operation. We will be glad to consult with you to help you decide what type of corporate formation is right for you. Below we will give you some basic information to help you better understand your options and also to see why you need expert legal advice when setting up a business.
Types of Corporations
There are two main types of corporations, these are: C Corporations, S Corporations. These are discussed in detail on our "Corporations and LLC's" page, but here is a brief overview of the differences between the three.
C Corporation
Whenever you first establish a corporation and it is chartered in any state, it exists in the form of a C Corporation. This is the most common form of corporation for large businesses and industries. The corporation pays taxes on profits and most often pays dividends to investors, who then pay income taxes on the dividends.
S Corporation
An S Corporation, referred to as a Sub Chapter S Corporation, is established after your corporation is formed. Selecting Sub Chapter S offers various forms of tax relief, as the corporation itself pays no taxes.
Limited Liability Company
Setting up as an LLC offers liability protection to the owners for events and activities involved during the operation of the business.
Small Businesses
Smaller businesses, such as home-based or web-based businesses, or any business with just one to a few employees have other options on how to set up their legal entity. Below are a few of the most common.
Sole-Proprietorship
This is the most common form of entity for registering a one-person business or business that is solely owned by one person. It gives you no formal legal structure and offers no legal liability protection. You are totally responsible for all tax and liability issues that will arise from the operation of your business. Most one-person businesses choose to establish themselves this way; however, this is where you definitely need expert legal, accounting and taxation advice! If anything goes wrong, you can be held completely, personally liable.
Partnerships
In a formal partnership agreement, there is a legal structure where more than one person is listed as an owner of the business and actively engages in the management and operation of the company. You do not have to have a written partnership agreement to be considered a partnership in the eyes of the law, but it should be obvious that it is highly advisable to have a formal, legal partnership agreement if you choose to go this route. There is also a Limited Partnership in which the active partners run the operation of the business and passive partners (investors) are not allowed to participate in the operation of the business.
Contracts and Legal Documents
Every business needs various forms of legal documents on an ongoing basis, some more than others. This is where Michigan Lawyers & Attorneys can be one of your most valuable assets. We handle any and all forms of contracts, contract review and legal documentation. We will make sure you have the proper contracts and legal documents in place to protect your business.
Common Forms of Business Law Documents
Contracts
Non-Compete Agreements
Non-Disclosure Agreements
Demand Letters
Establishing Policies and Procedures
Liability and Litigation Representation
In the event something does go wrong in the operation of your business and you need legal assistance or representation, Michigan Lawyers & Attorneys is here to represent you. Please see our Litigation Page for more information.
Problem Vendors, Suppliers and Customers
If you are having any kind of problems with a vendor or supplier we can represent you and prepare the necessary documents or letters to resolve the problem. If you are having problems with a customer, we will represent your interests and demand and collect payment or negotiate a resolution to the dispute. In the event you are sued by a vendor, supplier or customer and end up in litigation, we will be ready to represent you in court.
Enforcing Legal Agreements
We are here to make sure the contracts and agreements you have in place are enforced. We will represent you to make sure that your contracts are honored, your non-compete and non-disclosure agreements are abided by, and litigate any other breach of contract or business agreements.
Other Litigation
We will represent you in any other type of litigation which you may need to pursue. Aside from enforcing your legal agreements, we also handle defending you if you are sued for any reason, including injury at your business or any alleged breach of contract.
We will also protect your legal rights and litigate for you when you have a case for tortious interference with your business, or if you or your business have been libeled or slandered in any way.
Please feel free to contact us today so we can help give you the peace of mind that comes with knowing you have Michigan Lawyers & Attorneys representing and protecting your growing business.
Ask An Attorney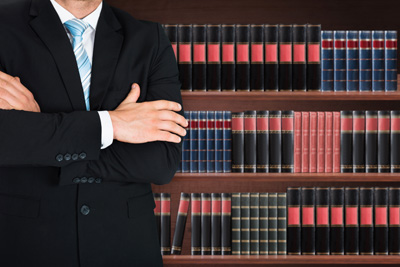 Do you have legal questions?
Use our form to send your question to us and our lawyers will post the answers on our website.