Home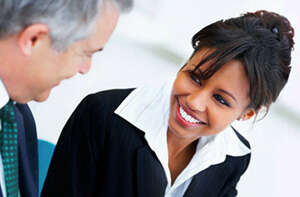 When our office was founded in 1996, we sought to establish a law firm that was responsive to clients and provided quality legal services.
We adopted the following firm Mission Statement: ...enthusiastically committed to helping you achieve your personal and business goals through timely, responsive legal service... characterized by excellence.
Our Michigan office is centrally located in Berrien County, enabling our lawyers to serve clients throughout "Southwest Michigan", including St. Joseph, Stevensville, Benton Harbor, Bridgman, Baroda, and the surrounding areas.
We Offer Assistance in The Following Areas of Law:
Corporations and LLCs
When establishing a corporation, there are two different types of corporations you can charter, with major differences and advantages to each. Setting up a smaller business as an LLC can offer you important protection against liability in the event of disputes with customers or vendors. Michigan Lawyers & Attorneys is ready to serve your legal needs when you are ready to set up your business as a corporation or Limited Liability Company (LLC). Before you decide which type of business entity to establish, it is essential that you have expert legal, accounting and taxation advice on which type of legal setup is best for your particular business operation.
Litigation
Litigation is the legal process for resolving a civil or commercial dispute through the courts. It is defined as the act of bringing or contesting a civil lawsuit to determine and enforce legal rights, and results in a judicial decision.
Estate Planning
Estate planning is the formal process of setting up legal documents including standard wills, living wills, power of attorney agreements and trusts in order to plan ahead for dispersal of assets and guardianship and protection of children in the event of your death, or for medical care and end of life choices if you become disabled or otherwise incapacitated.
Wills And Trusts
Correctly setting up a comprehensive will, with a trust when necessary, is the most effective way to protect your assets and family after your death, ensuring that family members in particular need are taken care of, and minimizing estate tax obligations while also ensuring peace of mind for everyone involved.
---
Family Law