Attorney For Home Closings
Question: We are looking for an attorney that has experience with lake front home closings. We found your site on the net. Do you work in Van Buren ---Porter Township? We would also need information on your fees.
Answer: Thank you for your inquiry regarding my assisting you with your real estate transaction. I have had the pleasure to assist numerous other clients with similar transactions. I would look forward to working with you on your purchase of the property at Porter Township in Van Buren County. I am sending this letter to let you know that upon your request I would be pleased to open a file and begun to take the steps necessary to assure you a legally proper closing. If at any time there are questions that you have, please do not hesitate to call.

SERVICES TO BE PROVIDED
First, if you request, we will review the Purchase Agreement and promptly respond if we find problems with it or suggest changes. Upon retaining my assistance, I will be investigating the matters surrounding your closing as various documents are prepared and delivered. If questions arise during this preparation for closing, please call. Often during this period we will be working behind the scenes with the title office, surveyor if applicable, financial institutions if applicable and the real estate office to answer questions and keep the transaction proceeding to a proper closing. It is my practice to provide you with a Written Closing Report prior to closing. The Closing Report will provide you with the pertinent legal information about the property based upon the title search, survey, deed, closing statement and our investigation with the local governmental offices. This will allow you to be informed at closing on the issues we have been able to investigate regarding the property.

ESTIMATED LEGAL FEES
I have found that most clients like to know what the fee will be for the legal services rendered. This is especially true for real estate closings. I will be able to give you an estimate for my fees after we have had an opportunity to discuss your purchase. My estimate would be for assisting with a residential real estate purchase. Based upon experience, our estimates are usually very close, unless additional issues related to the transaction arise. If they did, I would immediately advise you on the matter and provide an estimate of the additional expense. This estimated fee is for the closing services and does not include additional services in the event a dispute, the need to examine complicated easement access or extraordinary problems arise. If that were to occur I would immediately advise you and we would discuss what if any additional fee might be incurred. We share the work to be performed on real estate closings so that we can provide you professional services at a reasonable fee. If you will not be attending closing, there is an additional $250.00 fee that will cover the cost of preparing the needed power(s) of attorney and handling all of the issues surrounding the closing, including document execution?

MARK A. MILLER'S PRIMARY AREAS OF PRACTICE:
My practice revolves around 3 areas. I assist both individuals and businesses with their real estate purchases, sales and development. I assist businesses with the buying and selling of their businesses and the everyday questions that arise operating a business. And finally, I assist my clients with their personal financial and business needs such as estate planning. A brief explanation of the emphasis of our office is found on our web page at www.MILawyers.net.
Attorney: Mark Miller
Ask An Attorney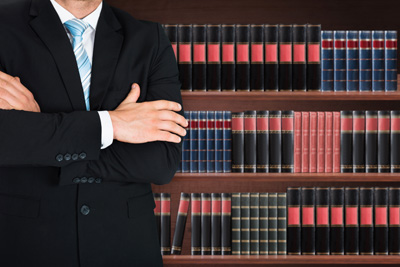 Do you have legal questions?
Use our form to send your question to us and our lawyers will post the answers on our website.