Land Contract Seller Remedy
Question: If a Land Contract Purchaser defaults on a Land Contract, what is the Seller's Remedy?

Dear Miller Johnson Schroeder,
I sold my property in Berrien County, Michigan, on Land Contract last year. Already, the Purchaser has failed to make payments and has failed to pay the real estate taxes. I no longer know if the property is insured. What can I do.
Answer: You have described a situation facing many property sellers. As bank financing has become more difficult to obtain and as it has become more difficult to find buyers, Sellers are choosing to sell their property on land contract. A land contract is where the seller becomes the lender to the buyer. But just as a bank is careful when you get a mortgage from the bank, the land contract seller must be equally careful or you can lose your entire investment. First you must immediately make sure the property is insured and that you are a "loss payee," "additional insured" or an "additional named insured" on the policy. Consult with your insurance professional to determine how best he can protect you. If the property should burn while there is no insurance, you will probably have lost all of your value in the home. Secondly, if a payment is missed, then you must immediately declare the buyer in default, just as a bank would. This is not a circumstance you can be nice. One of your greatest assets is at risk. Thirdly, you must make sure every tax payment period that the real estate taxes are paid. If the taxes are not paid, the taxing authority can sell the property for taxes and you will have lost all of your value in the property. These are very real problems.

Upon the default by the buyer you should immediately contact an Attorney. You can forfeit the land contract or foreclose on the land contract. The Lawyer's at Miller Johnson Schroeder will guide you on your options. The majority of land contract defaults result in forfeiture of the land contract. In a forfeiture, the seller gets the property back and keeps all payments made. This is why a large down payment is necessary. Forfeiture of the land contract is a court procedure that takes about 4 to 5 months total. The other option is to foreclose the land contract. This method will take about 9 months to one year in court, but it also provides you with a judgment for money damages against the buyer. This is only warranted if the property is no longer worth the selling price and your buyer has asset sufficient to recover the judgement against.
Attorney: Mark A. Miller
Ask An Attorney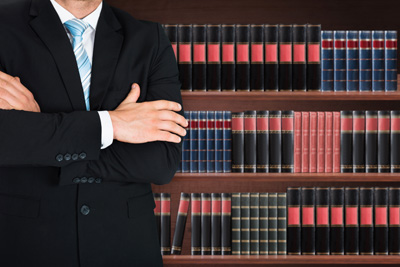 Do you have legal questions?
Use our form to send your question to us and our lawyers will post the answers on our website.